LOLC is pleased to announce to all clients that we have a special offer for leasing Honda motorbikes with zero down payment. This service is designed to make it possible for every client to purchase the motorbike that you always wanted without paying high interest rates or needing a large amount of down payment to apply for our leasing services.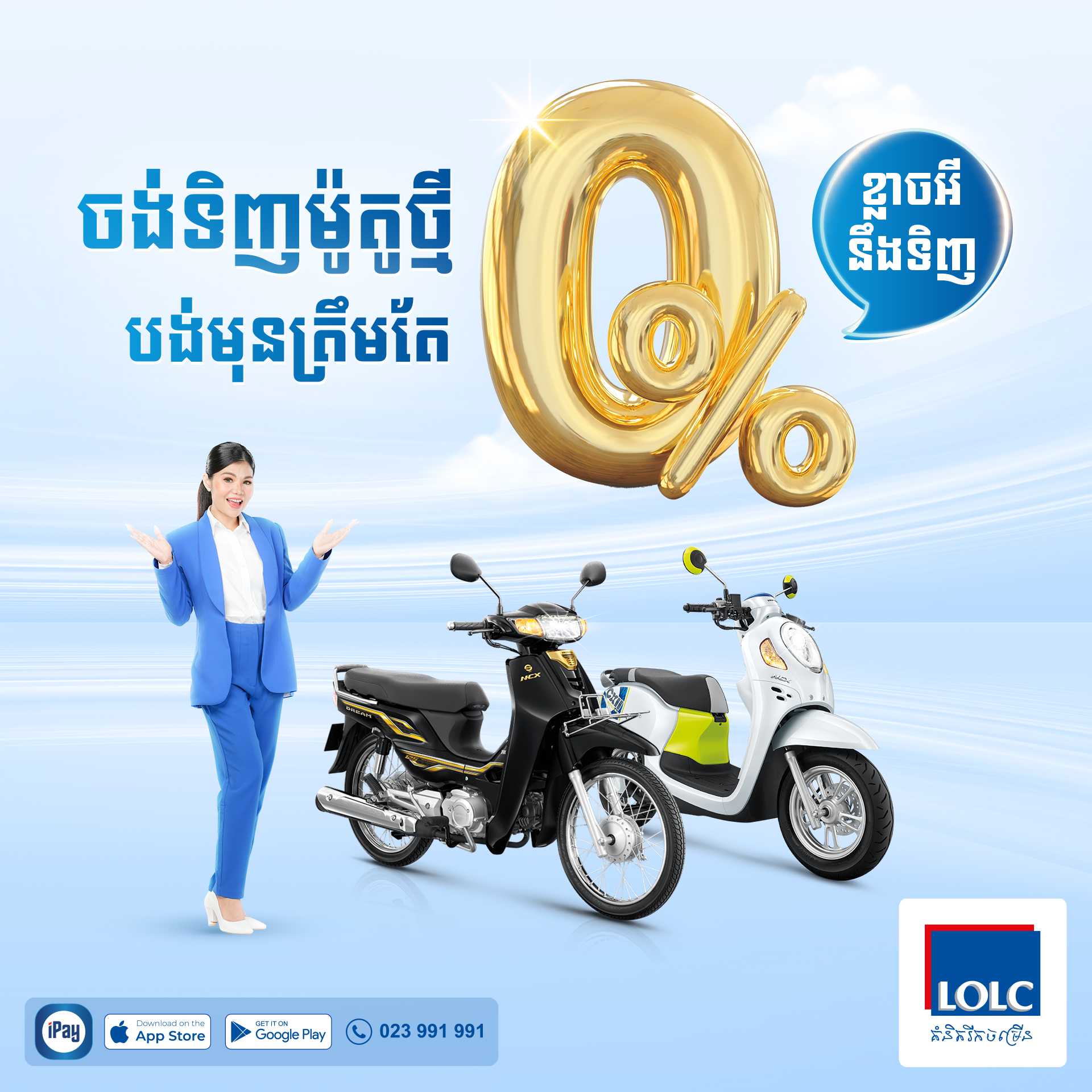 With the provision of no down payment required, LOLC offers clients the chance to buy their own vehicle to ensure their safety while traveling. LOLC Leasing Service offers the best terms and flexibility in repayment.
To apply for the 0% down payment leasing service, meet with LOLC staff in your region or at your nearest LOLC branch office or contact our customer service at 023 991 991.