Phnom Penh, December 11, 2022: LOLC (Cambodia) Plc., one of the leading deposit-taking microfinance institutions in Cambodia, has introduced its Brand Ambassador, Meas Soksophea, the top rank female singer in Cambodia for further contributing to the sharing of financial product information to ease customers in choosing their financial partner that ensures the better growth for their business and life.
To welcome its Brand Ambassador, LOLC is also hosting a live concert performing by Meas Soksophea and the OMG dancers, from 5 PM to 8 PM, December 17, 2022 in Aeon Mall Sen Sok City purpose to create more intimate opportunities as well as allow fans to take photos with its Brand Ambassador, Meas Soksophea.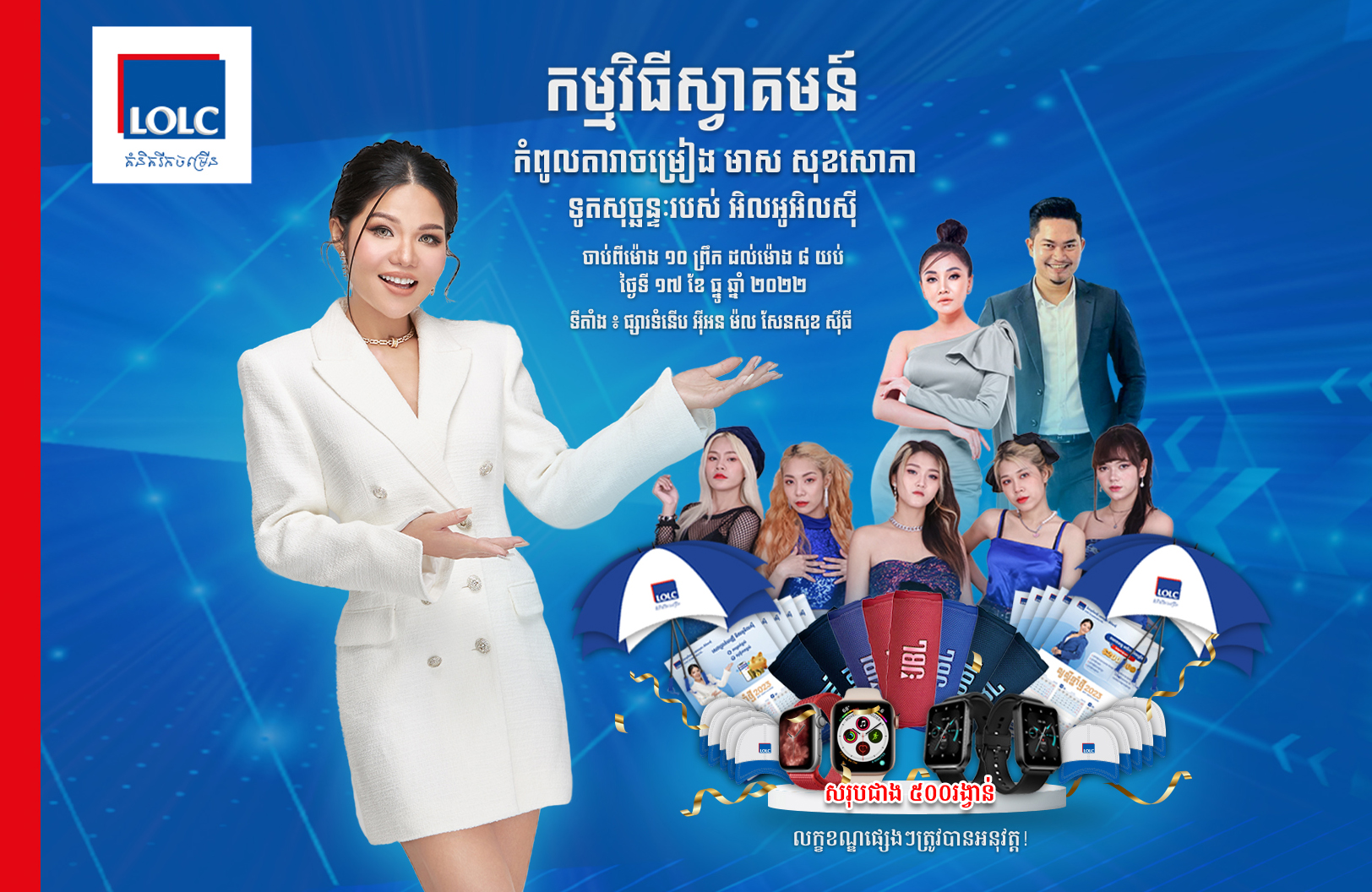 On that occasion, LOLC is also preparing to offer many special gifts to customers who join the event from 10 AM to 5 PM on the same day, including:
 For customers opening a digital savings account: there will be a chance to win an iWatch, JBL Speaker, umbrella, cap, eco-bag and a beautiful calendar from LOLC. Note: (Every participant will receive any prize until it's out of stock).
 For job applicants: will receive a LOLC Pen automatically.
 For visitors: will get a free coffee or juice by simply taking a photo during the event and posting it on Facebook or purchasing via iPay Cambodia for only 400 KHR (or 0.1 USD) per glass.
 And many other fun games.
Do not miss it! Join us and enjoy many New Year special gifts from LOLC together!
LOLC reserves the right to change the terms and conditions of the program, if necessary, without prior notice!