As most of our clients already know, LOLC is one of the leading deposit-taking microfinance institutions in Cambodia, LOLC offering a wide range of innovative financial services to clients. For example, with recent launched LOLC Kid Account, this has received a lot of support from clients on the easiest of opening a saving account for their children, this only requiring first minimum balance to deposit of only 20,000 Riels, and customers can continue to deposit their saving daily with high interest rates ranging from 5.25% to 7.5% per annum.
In addition, to encourage our clients who have a clear future plan for their children, LOLC is offering a special promotion to every customer who opens their first Kid Account with LOLC will receive a backpack instantly. This offer will only last until September 30, 2023, or while stocks last!
To open a Kid Account, you can visit any LOLC office nearest to you in all 25 provinces/cities or ask for more information by calling 023 991 991 every day from 6am to 10pm.
LOLC's interest rate for Kid Account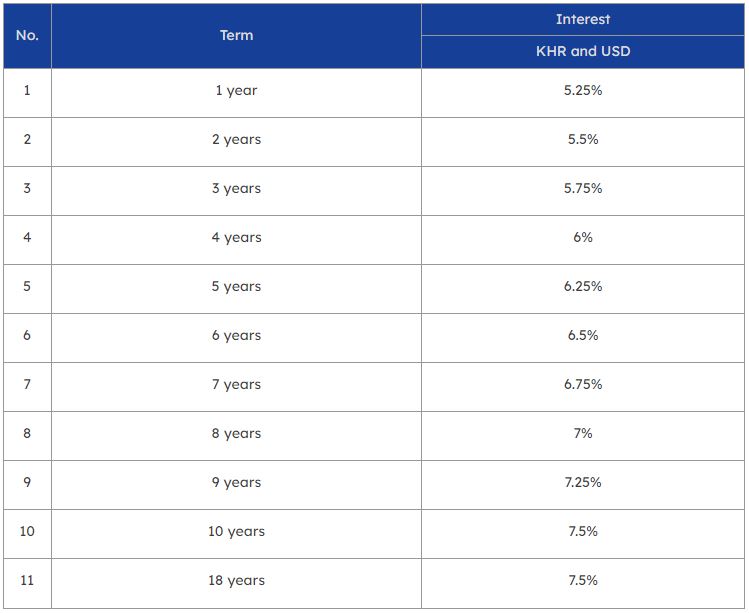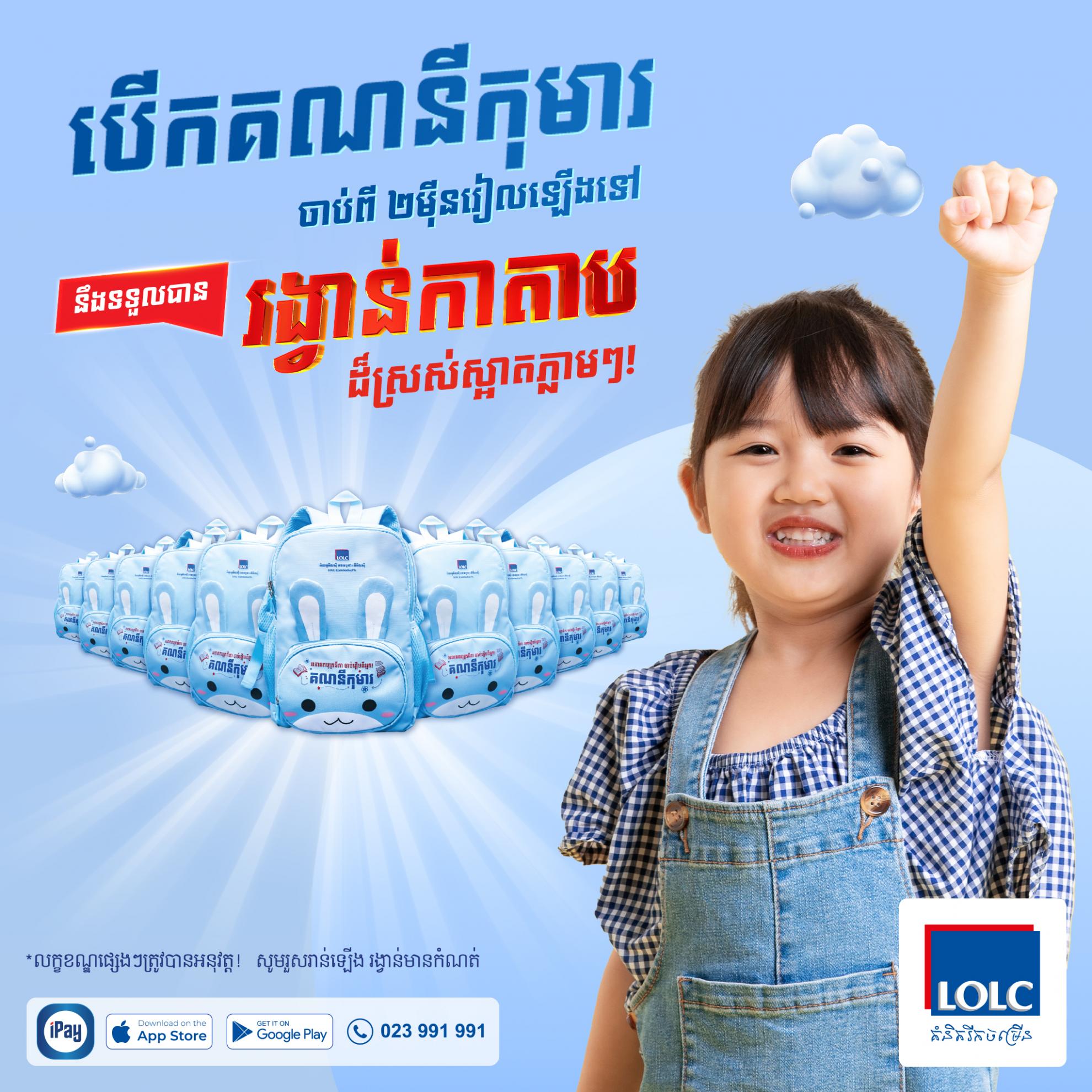 Publish date: June 30 2023