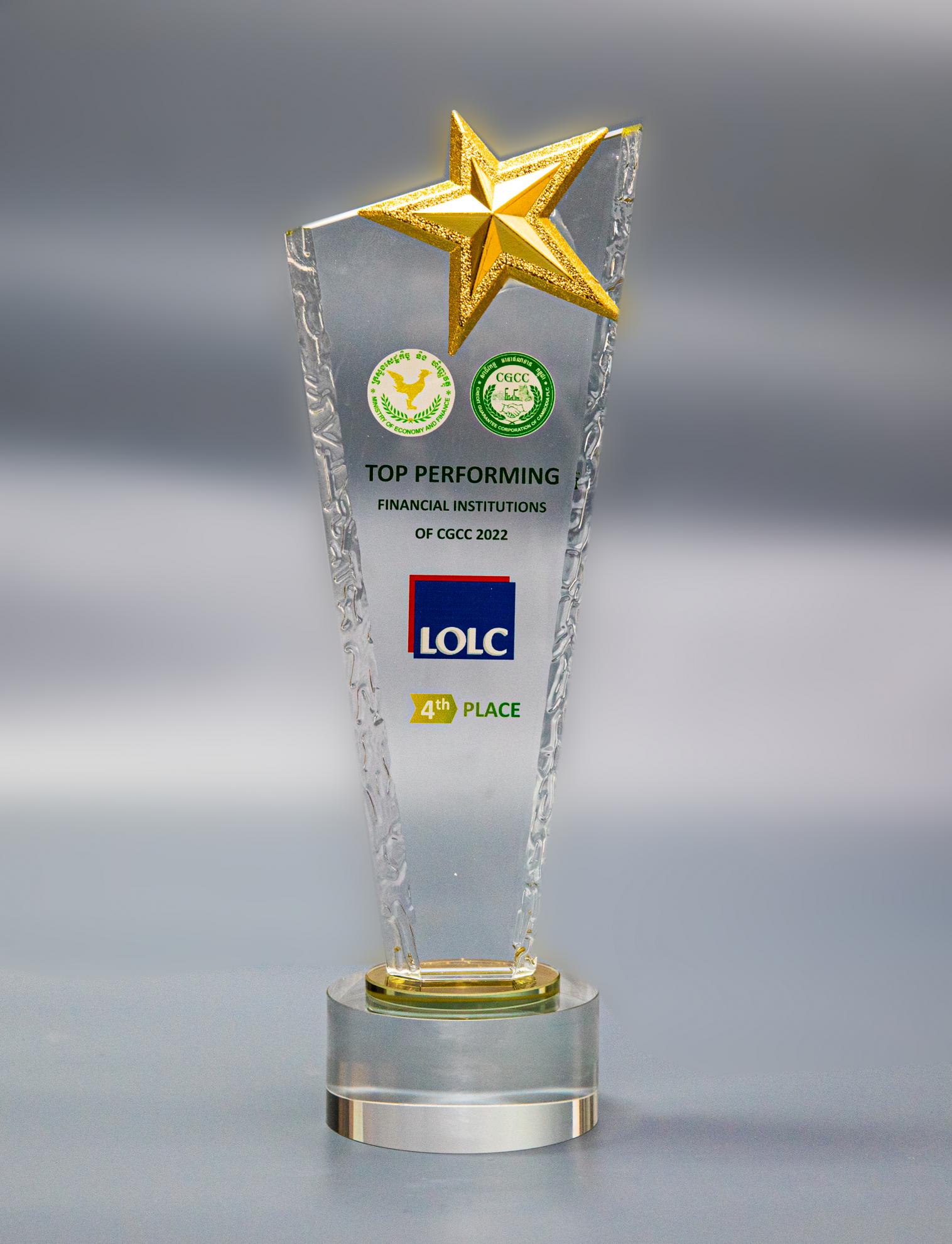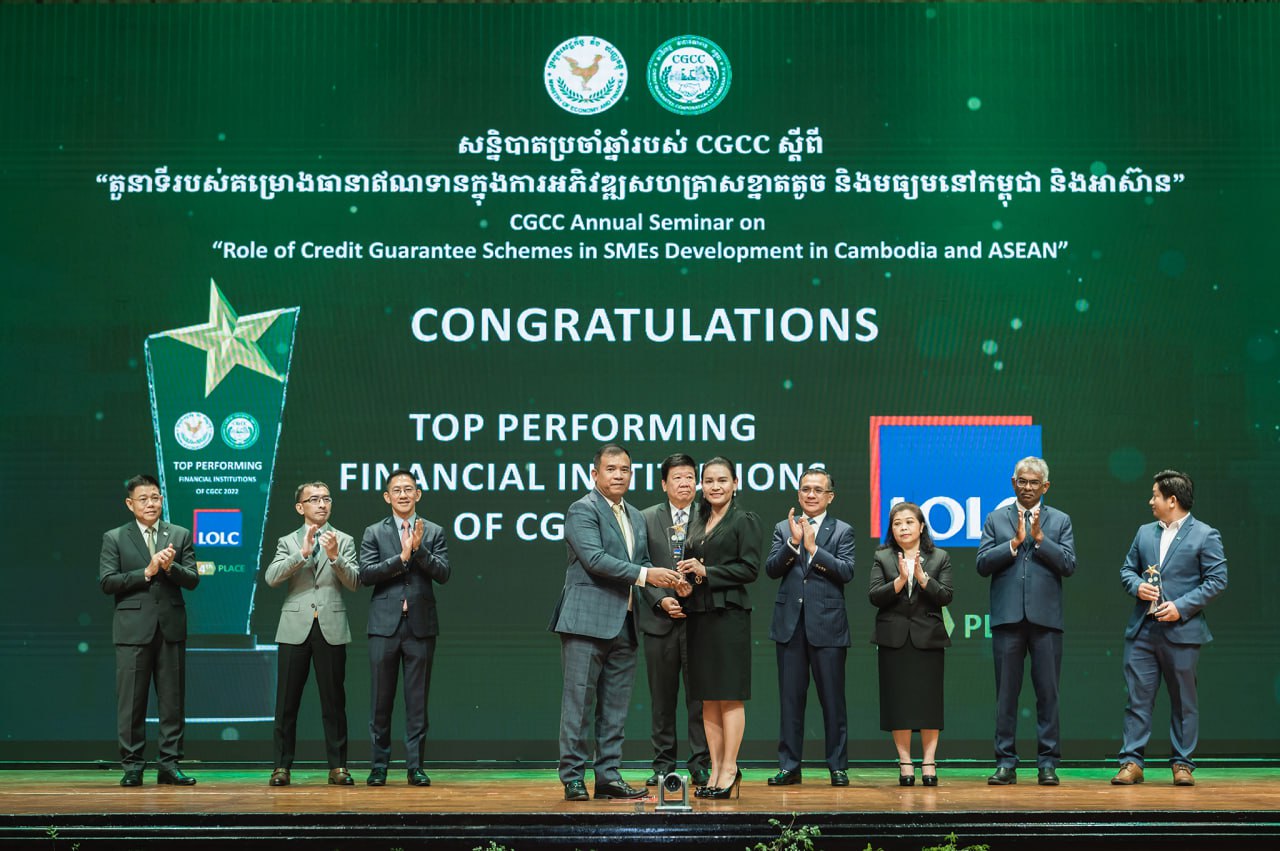 Phnom Penh, 17 January 2023: LOLC (Cambodia) Plc., One of the leading deposit-taking institution in Cambodia, has been awarded the title of Top Performing Insured Financial Institutions in 2022 by the Ministry of Economy and Finance and the Credit Guarantee Corporation of Cambodia, after completing this job responsibly in 2022

Mr. Sok Voeun, CEO of LOLC (Cambodia) said "as you probably know, LOLC has the ability to work effectively and accordantly with the instructions of the authorities at all levels to respond to the growth of clients and society. As a result, we continue to achieve recognition for our strength in completing operations and satisfying our clients. He added that, the insurance is critical for preventing risks that we may not be aware of in advance for clients, and in order to have the proper procedures in offering and explaining to clients a clear understanding. LOLC has also carefully included the benefit of insurance in our implementation plan.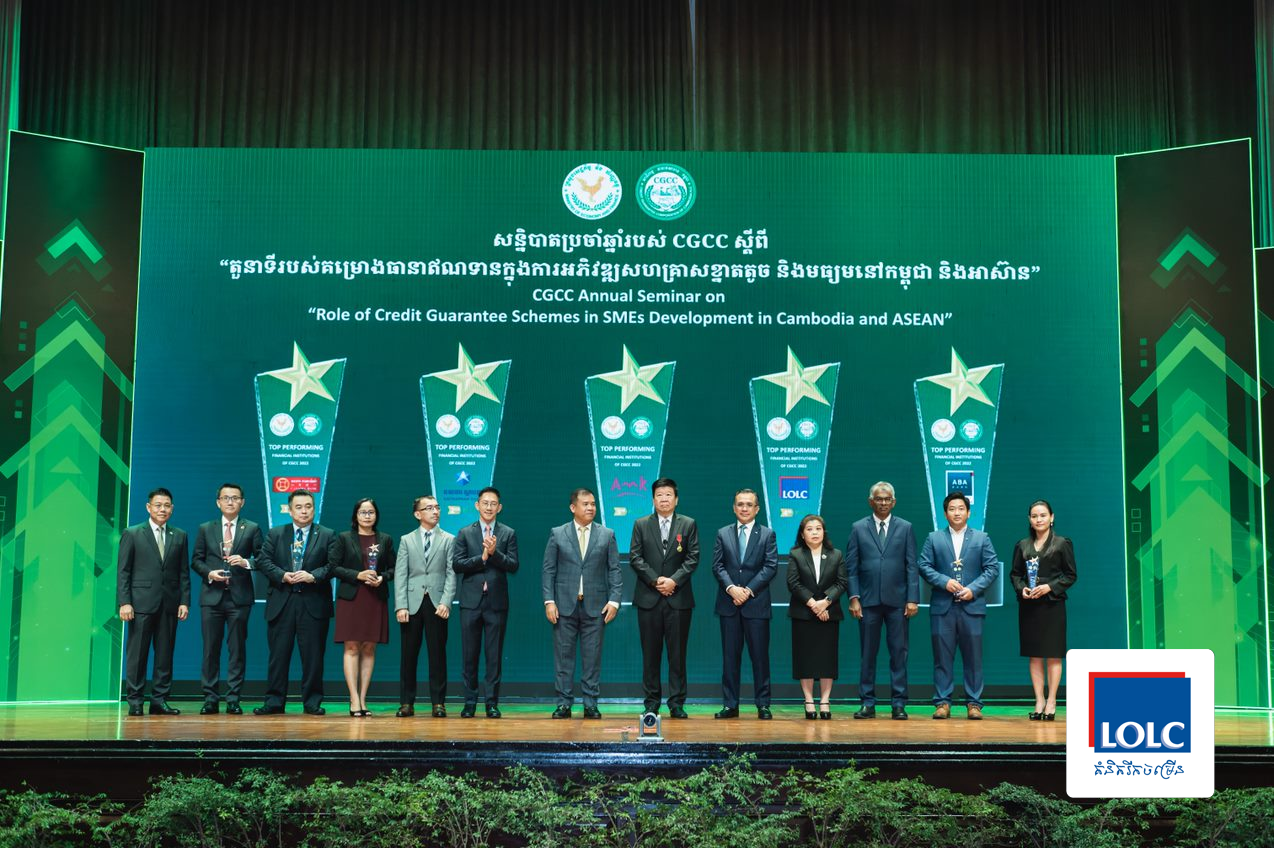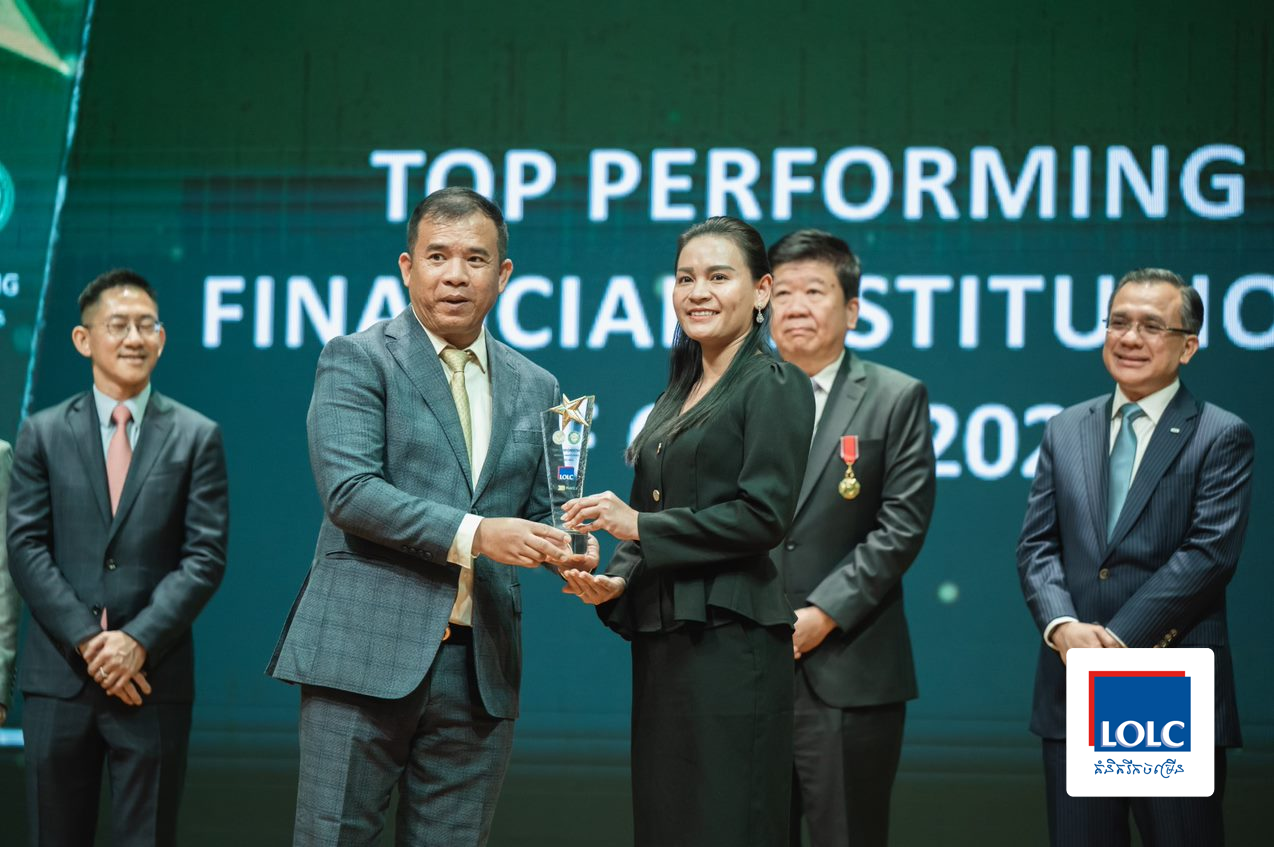 As of December 2022, LOLC has:
 Total assets of approximately USD 1,493 million, an increase of 23% compared to 2021.
 Loan portfolio more than USD 1,266 million, an increase of about 22% compared to 2021.
 Deposit balance around USD 775 million, an increase of 33% compared to 2021.
 Total staff more than 3,500 employees, who are providing services to around 340,000 loan customers and around 520,000 depositors.
Be noticed that LOLC (Cambodia) received the award of Excellence in Data Quality award from CBC recently in 2022, and also received the Consumer Protection Policy Certificate from the Smart Campaign, as well as the Gold Consumer Protection Certificate from Cerise and SPTF. The Gold Consumer Protection Certificate is the highest achievement and demonstrates that the institution meets all the highest standards of consumer protection in line with global standards of social activity management.